2023 Calendars now available!
features 12 paintings
30x21cm closed, 30x42cm open size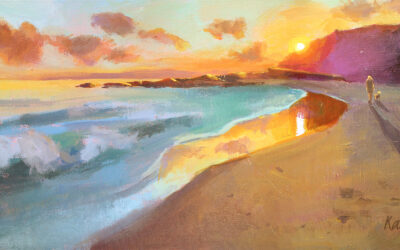 Despite the less-than-ideal weather forecast, I had planned to spend the week painting outdoors, trying to find moments of clear weather to do so. Yesterday was a sunny and perfect day, so I decided to head to Cahore to set up for plein air painting. However, the wind...
read more