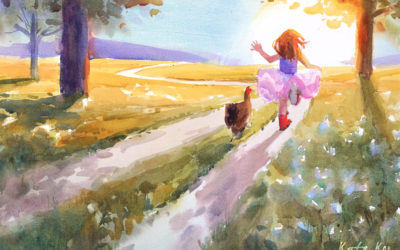 Like most everyone now i have more time on my hands, a positive aspect of this is I can take more photos and videos along the way to show you my process. It usually starts as an emotional response to a picture, looking at reference photos, to developing an idea and ending by following through to painting.. Read More
read more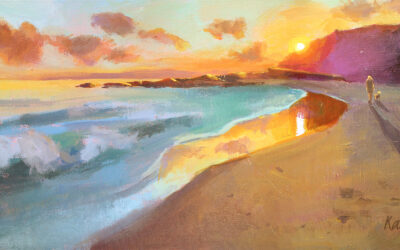 Despite the less-than-ideal weather forecast, I had planned to spend the week painting outdoors, trying to find moments of clear weather to do so. Yesterday was a sunny and perfect day, so I decided to head to Cahore to set up for plein air painting. However, the wind...
read more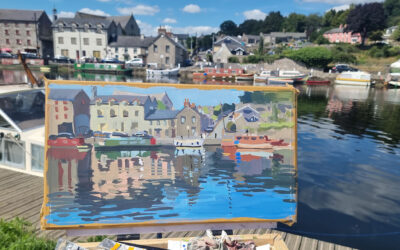 Outdoor Painting I kept up my plein air painting practice throughout the year, but for the outdoor painter there's nothing more satisfactionary then a beautiful summer. I want to share some of my new plein air paintings.
read more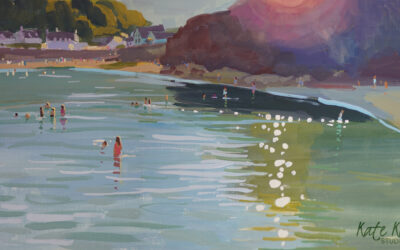 Painting Dunmore A few weeks back I headed to Dunmore East for a bit of a painting. Two of the paintings I did while there I entered in the Dunmore East plein air competition. The exhibition for same was this week and myself and Sophie headed down for the opening and...
read more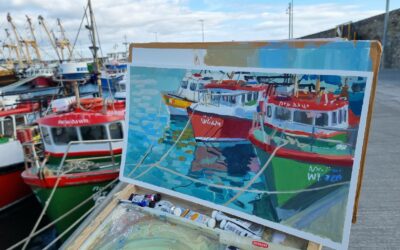 Art in the open 2022 Another great outdoor painting festival is already behind us and here are my hightlights in photos!Paintings Below are paintings I created during the festival. Click on the image for the full photo.
read more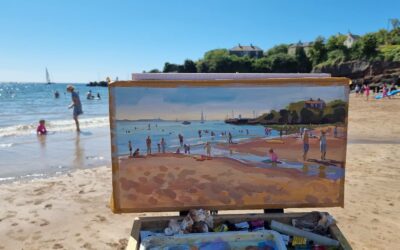 Waterford Trip and Painter's FOMO Ok so It's the summer, with a promise of some fine weather so thought to myself why not book a trip to Waterford same as last year? So booked myself into a hotel in Waterford, felt like it would be a good base and the views weren't...
read more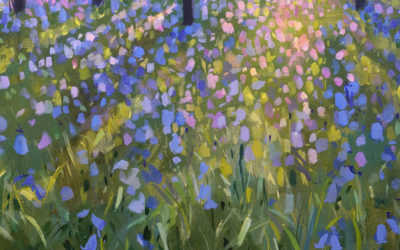 Couple of recent bluebell paintings I started this painting on location in the woodland around Kiltennel Church and finished in the studio. There is only small batch of bluebells left. I love the flowers of wild garlic, but does it have to be so invasive? Spring in...
read more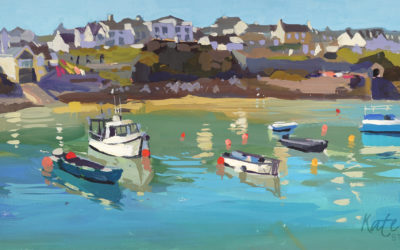 East Cork Deciding to take advantage of the double bank holiday i loaded up my gear and headed to the beautiful coastel town of Youghal. It is a truelly beatuiful area and a great place to start my painting adventure. I spent a very enjoyable Thursday there and could...
read more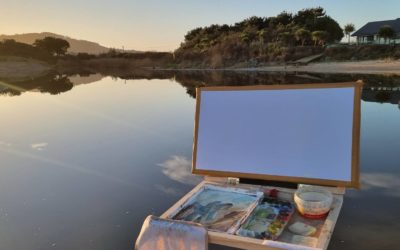 2021 Normally at this time of the year, I give a little review of the previous year listing the highlights etc but here I sit, pen in hand struggling to come up with anything. It doesn't seem like I have too much to talk about when it comes to 2021. Of course, it was...
read more
Waterford Trip I made a short painting trip to Waterford last week. I stayed in the city for three days and drove around stopping to take photos and paint. Even though I work on my own I really enjoyed that extra solitude and vowed to maked trips like this more often....
read more