Bespoke Commission process
Like most everyone now i have more time on my hands, a positive aspect of this is I can take more photos and videos along the way to show you my process. It usually starts as an emotional response to a picture, looking at reference photos, to developing an idea and ending by following through to painting.
This commission process is a little bit different, as it started as a Facebook competition for my followers. I asked them to post a photo or a story and I picked my favourite to do a bespoke watercolour.
This is the winning photo: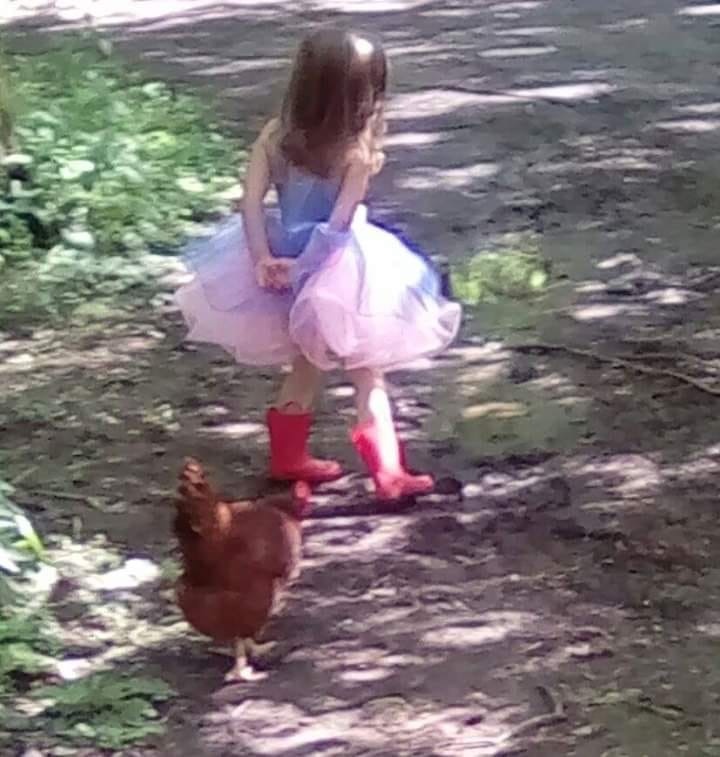 My Response
I have to admit – photo of Grace really touched me. When I saw this little girl and her hen it felt like my heart was melting. So sweet in a lovely pink dress and wellies, and why it resonated with me and no doubt countless other parents is it reminds me of how my daughter used to dress. I thought, or more like I knew I could make a nice painting out of it, do it justice so to speak as even though it's not my picture or child , it echoed so much of memories of my little girl. When first I saw the picture a memory immediately sprang to my mind.
When my daughter was 5 she spent a couple of weeks with my parents back in Poland. One day they took her to the local mart to show her the little pups and cows ect. real grandparenty stuff!! When Sophie saw a crate of little chicks for sale she begged my mum if she could have one. Being like every other reasonable grandparent they couldn't refuse her so they got her 2 chicks, as they thought one would be just lonely. After a couple of weeks the holiday was over and sophie had to return back to Ireland leaving my grandparents with the 2 chicks to care for. One didn't survive past 2 weeks, but the other one grew into a magnificent rooster. And that one would wait every morning at the house for my father and then follow him for the whole day – more dog than rooster!
First draft:
I started with a digital sketch on my tablet. It's a relatively new way of working for me, another forced adaption to the lockdown situation – I usually do lots of compositional pencil sketches, value and color studies. This time I could work it all out at once. Check out the video below. .
Digital sketch:
After this I thought this painting might need more energy so I decided to position the girl and her chick running. Things started falling into place with this new sketch and idea. Before going further though I checked with the client to get her input with what I had sketched so far. Im glad to say she loved it so I continued to develop it to pencil sketch. See the video below.
Pencil Sketch:
After working out the digital sketch and posting it to my customer I do work out more detail by sketching it in my sketchbook. When I'm happy with it I spend some time to figure out what colours I can use. This time I wanted to keep the feel of the sketch but have it in a slightly warmer hue. Below is my colour palette: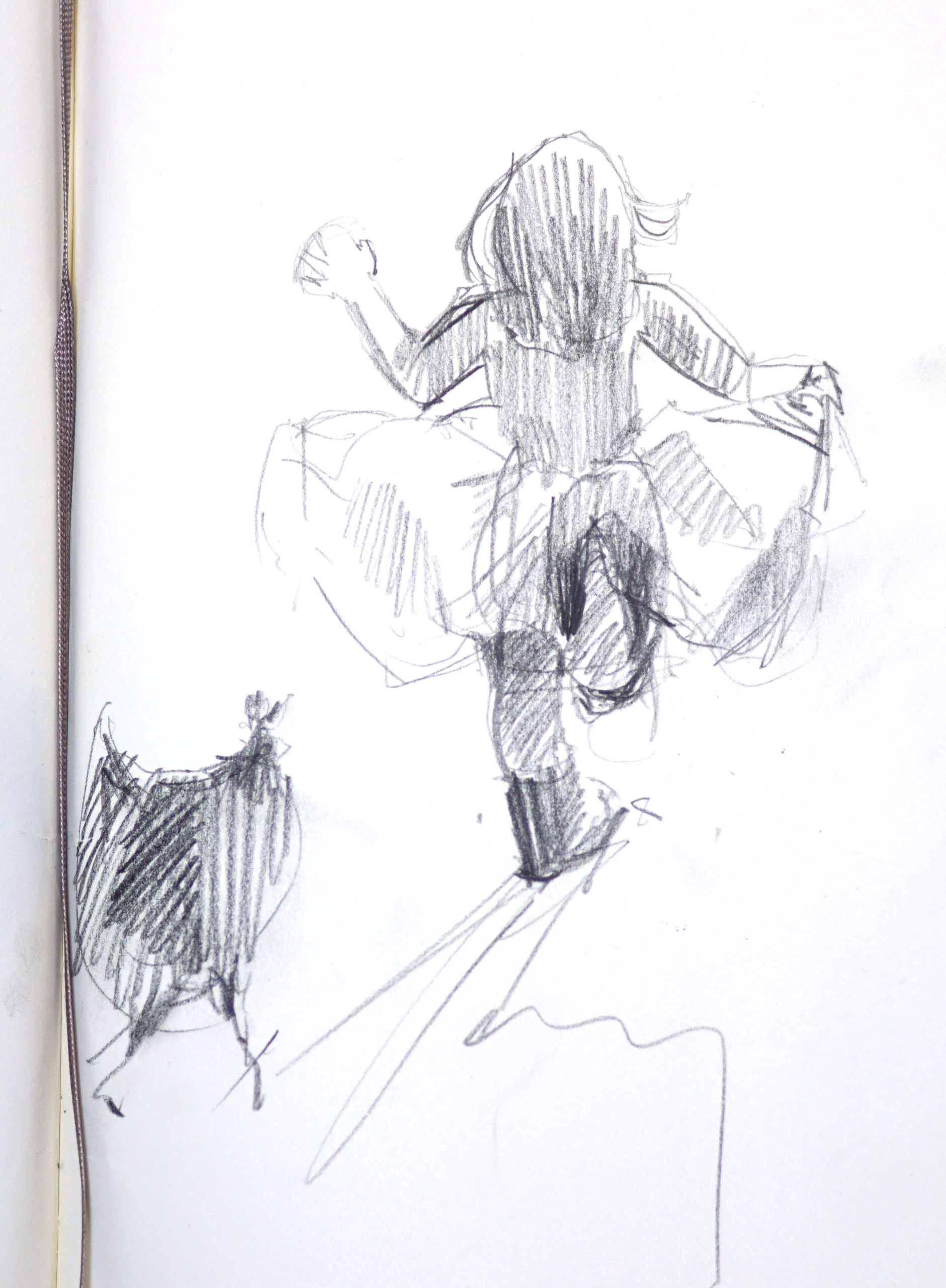 Colour palette
Next was to pick the watercolour pigments that would allow me to achieve the colours I wanted. Here's the palette I settled on.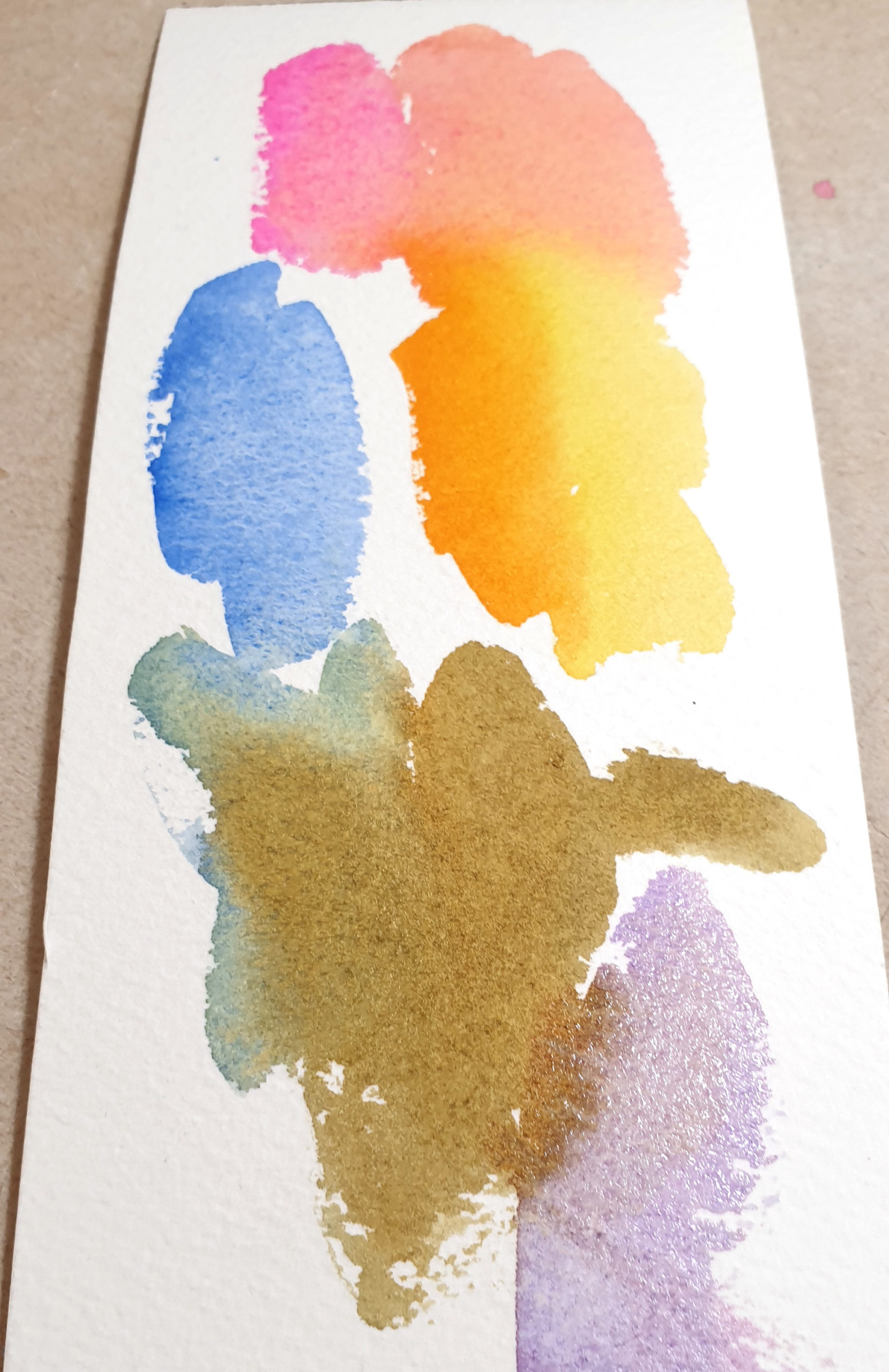 Watercolour process:
Slide to see the steps of this watercolour painting:
Time to Paint!
Finally it was time to paint. Above you can see the process of my painting, from light pencil sketch on stretched paper to the finish. Hope you guys enjoyed this tour of my process. If you have any questions let me know in the comments!
Kate