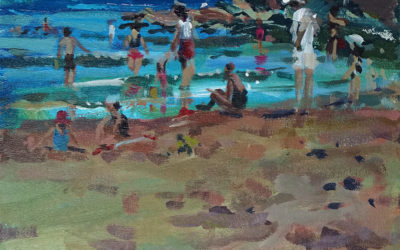 Small Pleasures Today I thought I'd talk about my small acrylics. Over the last few weeks the weather has been a little better than the norm...
read more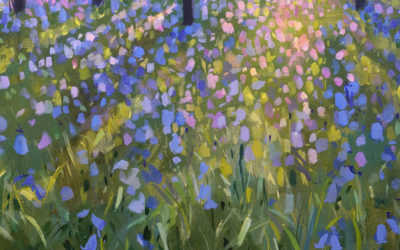 Couple of recent bluebell paintings I started this painting on location in the woodland around Kiltennel Church and finished in the studio. There is only small batch of bluebells left. I love the flowers of wild garlic, but does it have to be so invasive? Spring in...
read more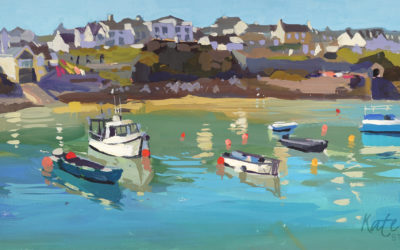 East Cork Deciding to take advantage of the double bank holiday i loaded up my gear and headed to the beautiful coastel town of Youghal. It is a truelly beatuiful area and a great place to start my painting adventure. I spent a very enjoyable Thursday there and could...
read more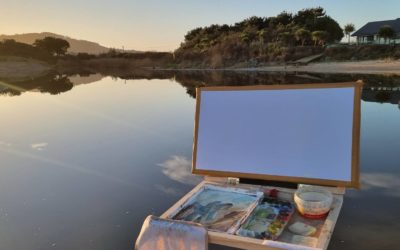 2021 Normally at this time of the year, I give a little review of the previous year listing the highlights etc but here I sit, pen in hand struggling to come up with anything. It doesn't seem like I have too much to talk about when it comes to 2021. Of course, it was...
read more
Waterford Trip I made a short painting trip to Waterford last week. I stayed in the city for three days and drove around stopping to take photos and paint. Even though I work on my own I really enjoyed that extra solitude and vowed to maked trips like this more often....
read more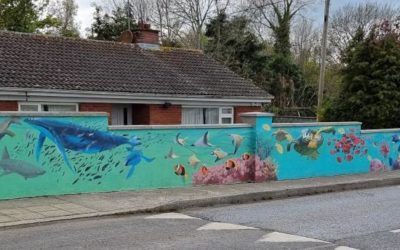 Riverchapel Mural There are times when being an artist feels that extra bit special. And every time I pass my mural in Riverchapel is one of those times. I am so proud of it and delighted how it turned out. A Couple of months ago I was asked to paint a mural in...
read more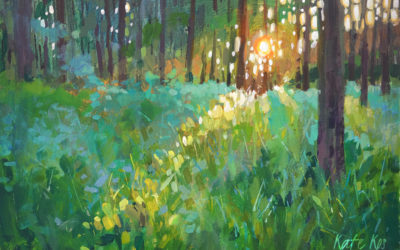 St Patrick's Day Painting It has become a tradition that on St Patrick's Day I paint something green. This is from the photo I took in Courtown Woods and I was meaning to paint it for a long time. I've built this painting up by adding hundreads of small shapes which...
read more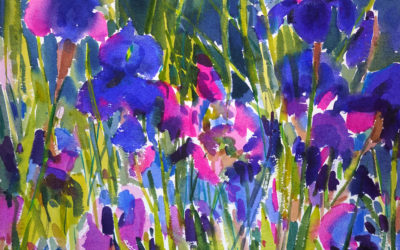 2020 I was never a fan of summing up a year like it's some sort of book I just read and I have to give a book report. New year is just a date like any other and we can't just hit a reset button on Jan 1st as much as we might like to. But if I was to try and sum up...
read more
Under September Skies During the month of September I decided to create a painting a day. I also made the decision to extend my plein air painting season and so committed to paint all of them outdoors. This was of course with the best of intentions and I stuck with it...
read more
Rose Petal Picking My mum used to make jam filled doughnuts. They were the most delicious doughnuts I ever tasted and her secret was that she would add wild rose petals to the jam.There was a pink wild rose growing in our neighbourhood so whenever she was making jam...
read more