sea breeze – behind the scenes
Everything about 'sea breeze'
Wow!! What a great opening night! Thank you so so much to everyone who attended my "sea breeze" exhibition's preview evening. It is great and humbling to know I have so many fans and supporters and friends, again thank you all so much!!
I thought on this occasion I might share some insights of how this whole exhibition came to life.
Back in March Claire (the gallery owner) initially had the idea to have a local beach collection for my next exhibition in The Gaslamp Gallery. I absolutely loved the idea and thought straight away that a calendar would be a great addition to the exhibition as well. At first I thought I'd go take pictures of all the beeches then pick the best to paint but on a re-think decided to attempt painting all the paintings plein-air! Ambitious I know! But overall I think I was fairly successful with just a few exceptions. It was a massive job, countless hours spent on the local beaches trying to capture the beauty around me. Of course being Ireland I was so dependent on the weather. Lots of wasted paper, a good few showers, one serious looking case of sunburn, a few scratches and two brushes lost to boot.
On the plus side I met lots of nice people, especially painting on the crowded beaches (Curracloe, Ballymoney) and then there were times when I didn't meet a soul during the whole session (Ardamine in April, Dodd's Rocks showery day).
Although I often paint in the open air, this project really opened my eyes and I learned so much from it, now I am even more prepared to paint outdoors. I read once that it takes 10000 hours of practice to become an expert on anything, now whilst my little tour of the north Wexford coastline was more like 100 hours I feel I've learned so much. Not only the preparation but it's like I see clearer, i see so many different and new colours in the sky and sea, I am more attuned to the nuances of people, it's hard to put in words but in short it's made me a better painter. Now I best get started on the next 9900 hours!!!
In the next post I will share how I painted 'Forever Young' – the biggest piece from the exhibition.
Scroll down to see photos from my plein-airs, preview evening and finally collection of watercolours called 'sea breeze'.
Kate
'sea breeze' outdoor experience
'sea breeze' preview evening
2018 calendar - SoLD OUT
which features 13 paintings from the exhibition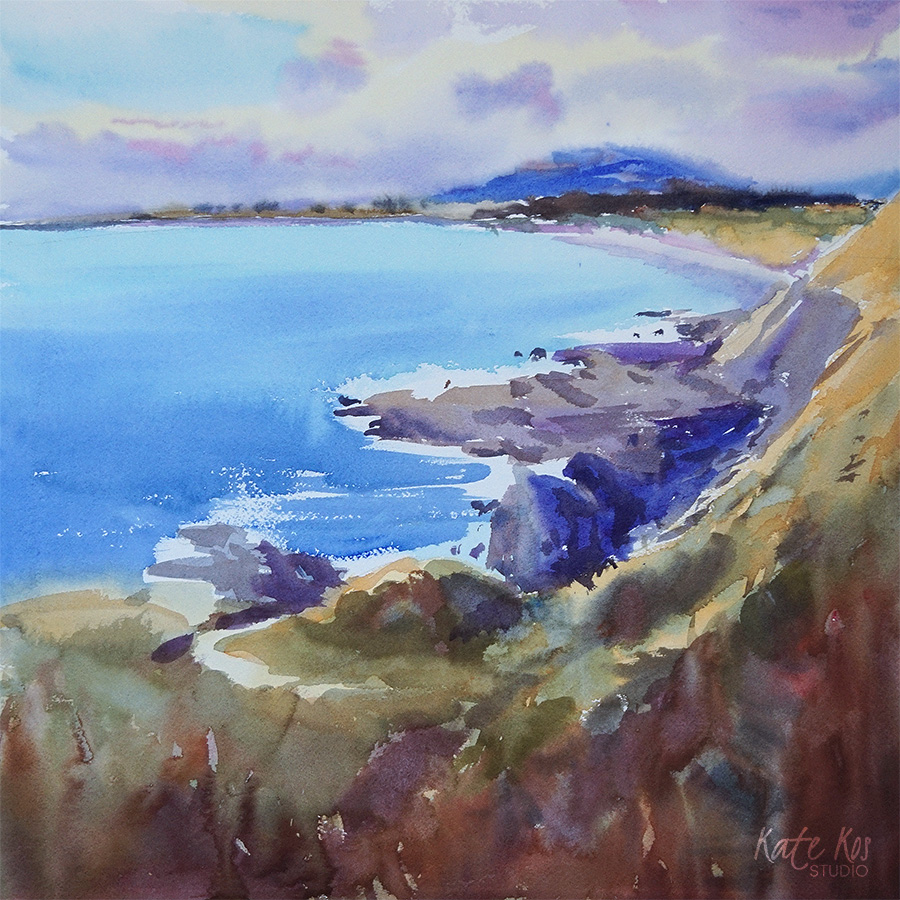 'Purple and Gold I – Kilmichael Sandhills'
watercolor 42x42cm
SOLD
'Curracloe'
watercolor 42x57cm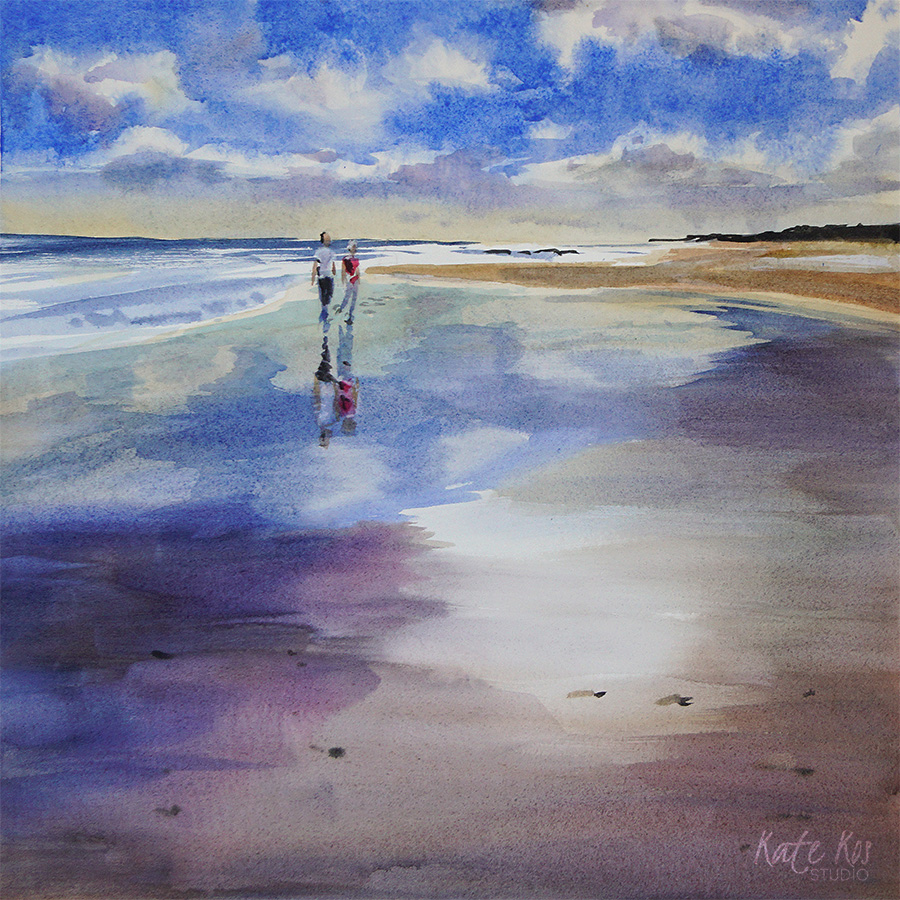 'Reflections – Old Bawn beach'
watercolor 42x42cm
SOLD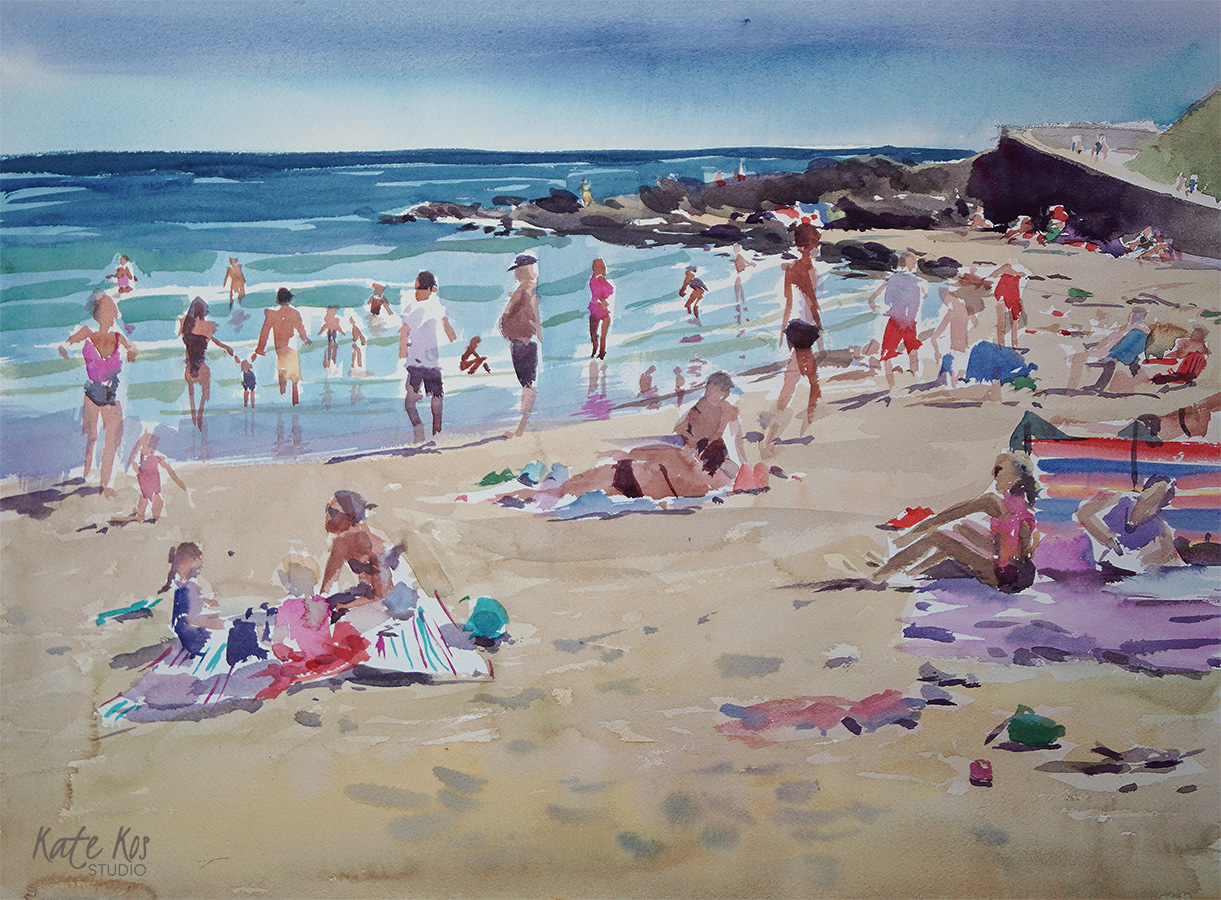 'Heatwave – Ballymoney North'
watercolor 42x57cm
SOLD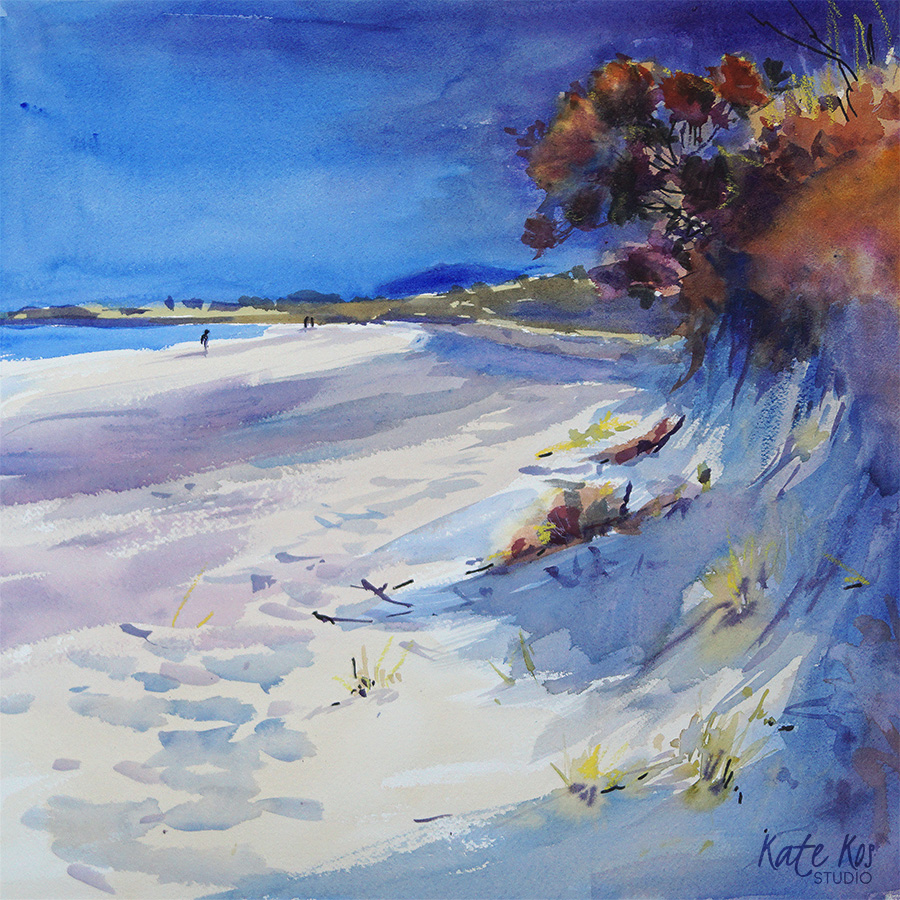 'Purple and Gold II – Kilpatrick beach'
watercolor 42x42cm
SOLD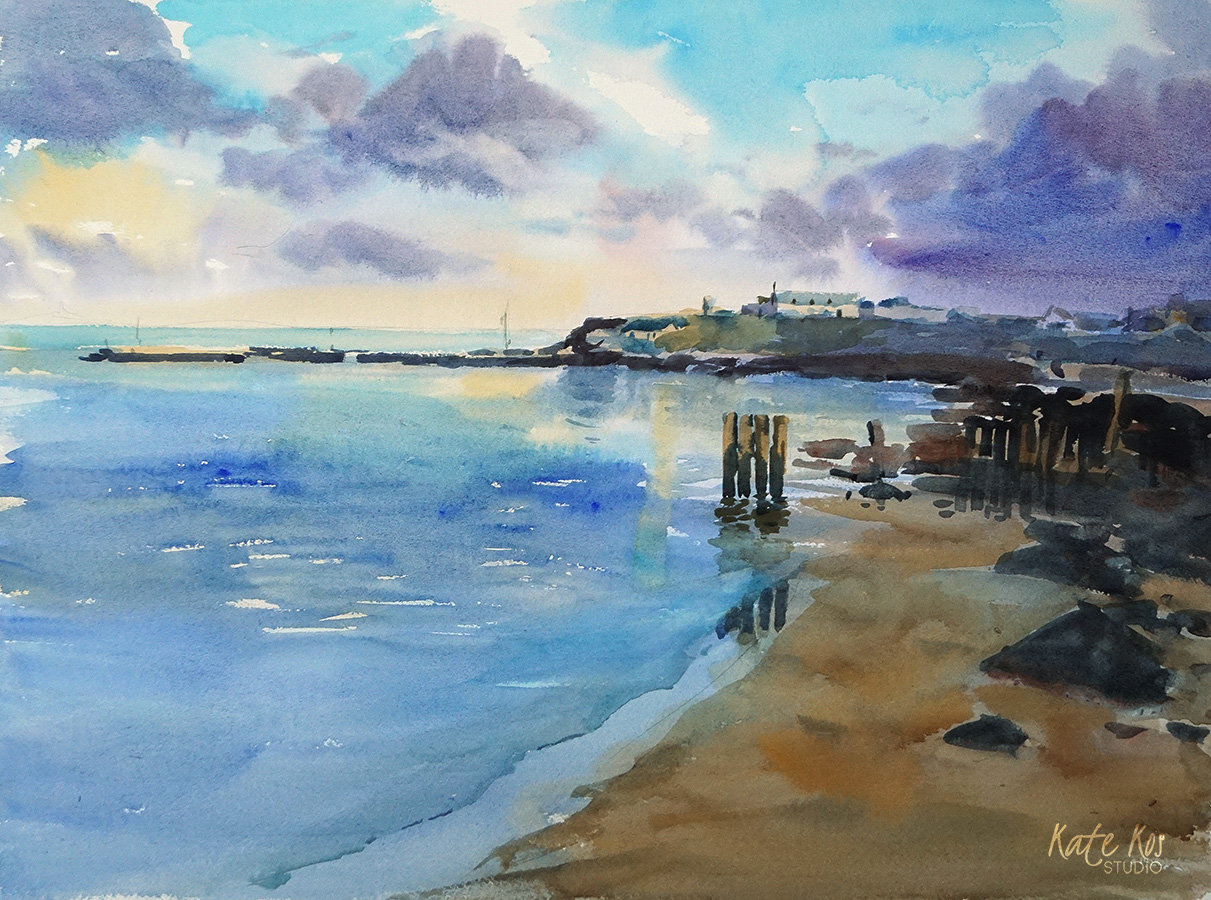 'Cahore'
watercolor 42x57cm
SOLD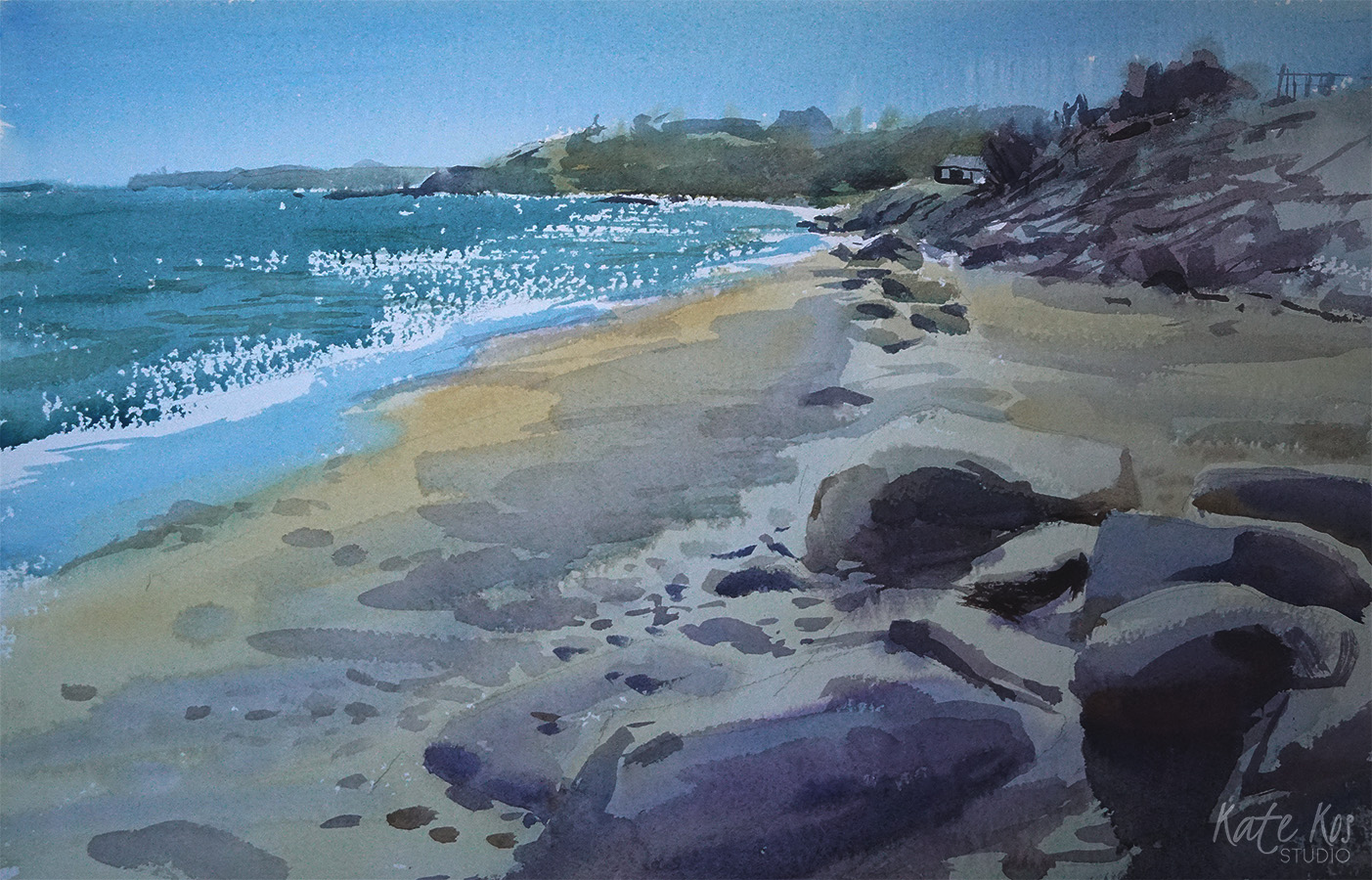 'Ardamine'
watercolor 34x54cm/ half sheet
SOLD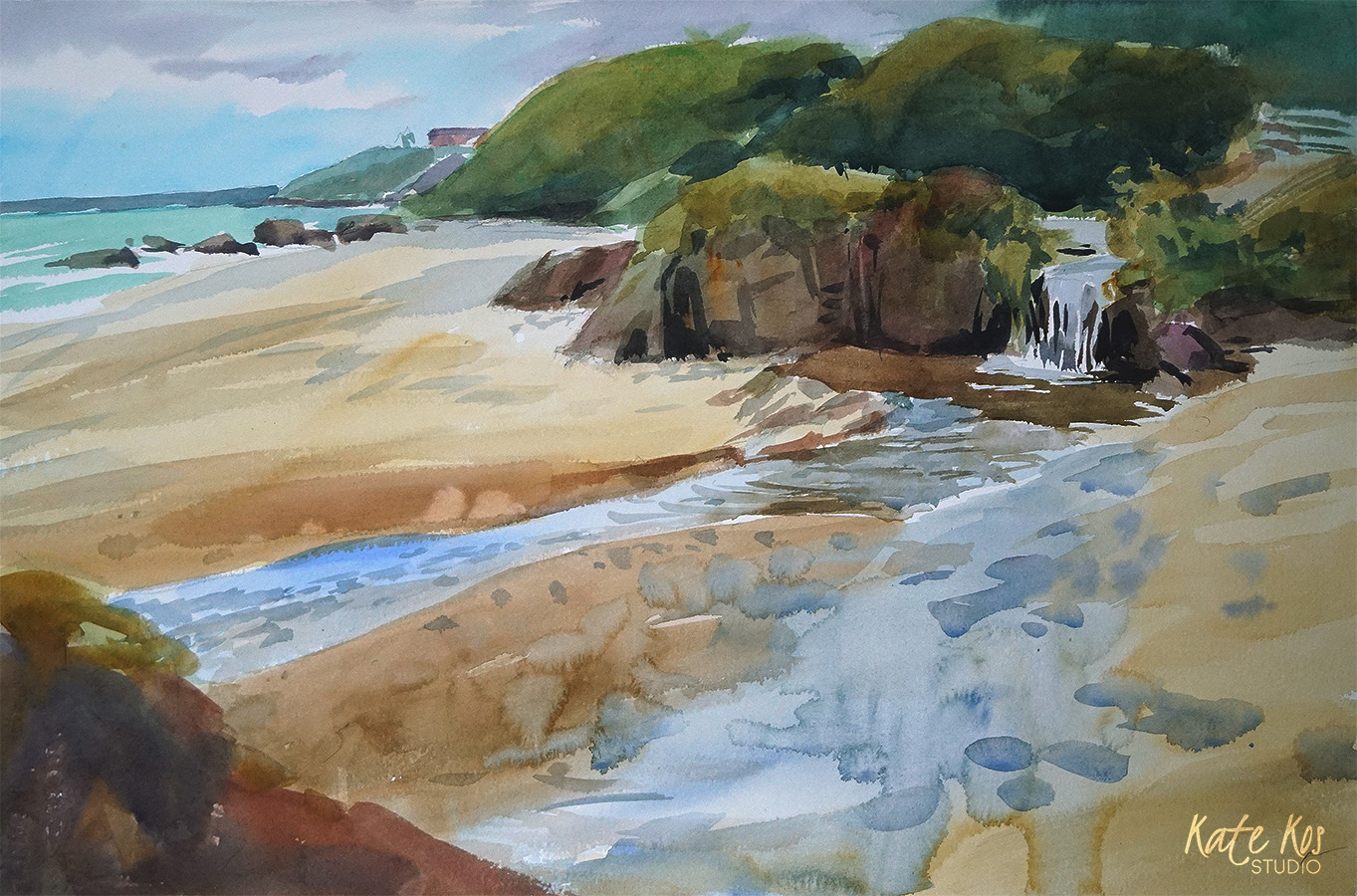 'Seafield beach'
watercolor 34x54cm/ half sheet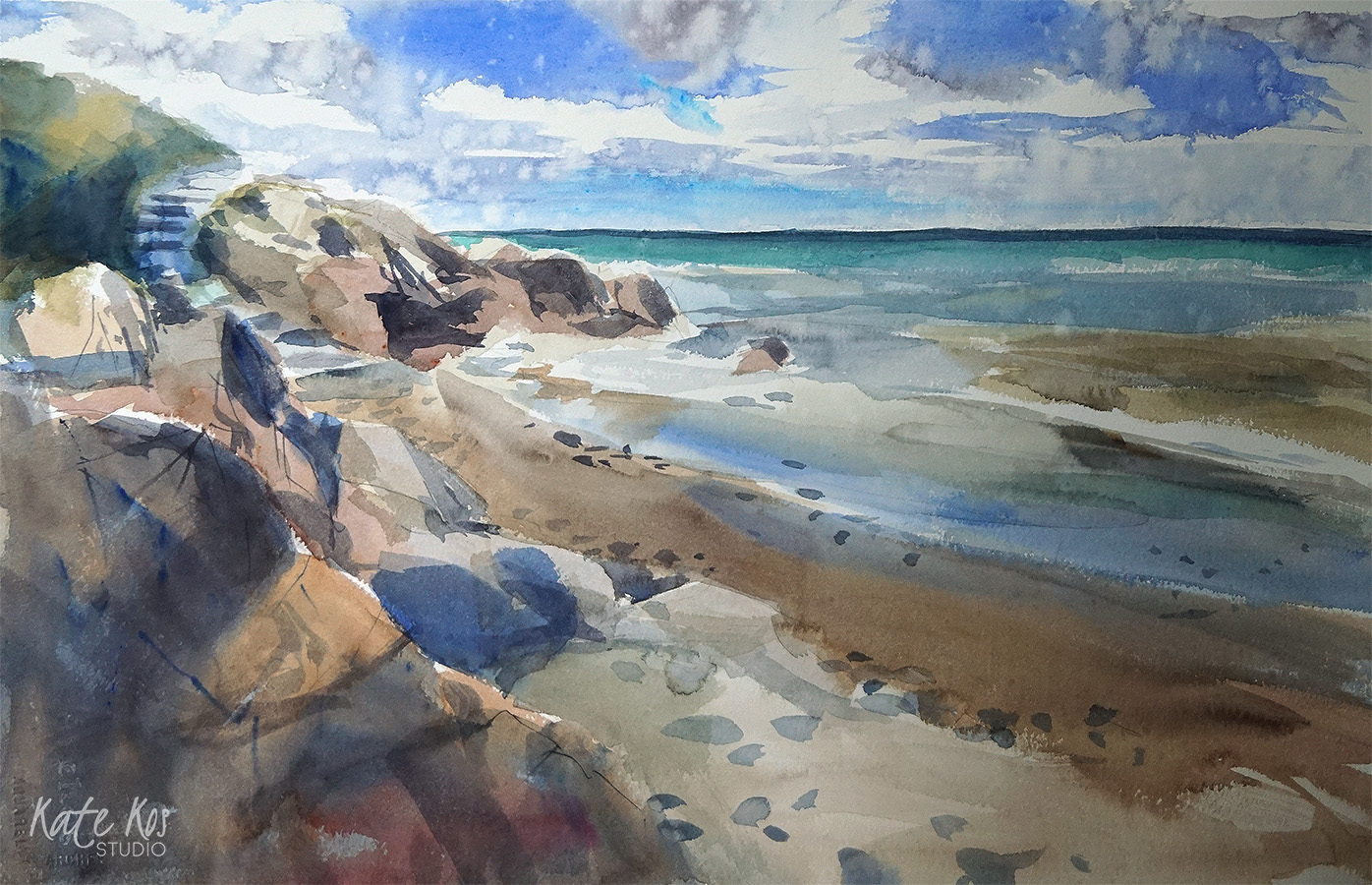 'Stairs and Stones – Dodd's Rocks'
watercolor 34x54cm/ half sheet
SOLD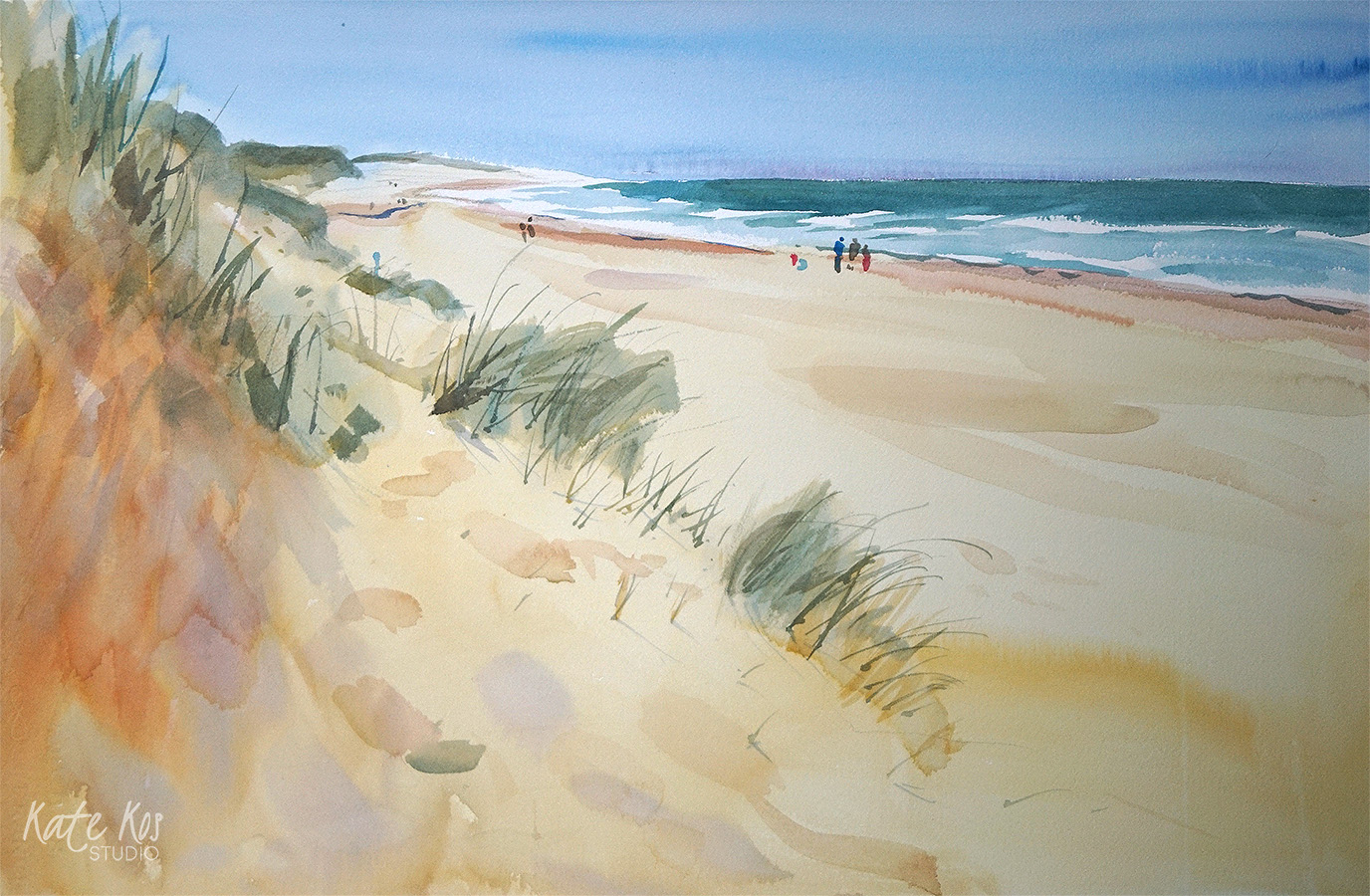 'Beach Day – Morriscastle'
watercolor 34x54cm/ half sheet
SOLD