Despite the less-than-ideal weather forecast, I had planned to spend the week painting outdoors, trying to find moments of clear weather to do so. Yesterday was a sunny and perfect day, so I decided to head to Cahore to set up for plein air painting. However, the wind was too strong and it was impossible to paint, so I decided to take a walk instead. Today, unfortunately, the weather was wet and grey, so I hadn't even tried to venture outside with my easel – I was grateful to have a studio to fall back on.
This is of course from my imagination – I have painted so many times in Ballymoney that I can almost visualize it in any type of weather and time of day. And this is what I chose to imagine today!
Fingers crossed for the rest of the week! 🤞☀
Sunset Hues, Ballymoney North, acrylic on deep edge canvas, 60cm x 30cm, available.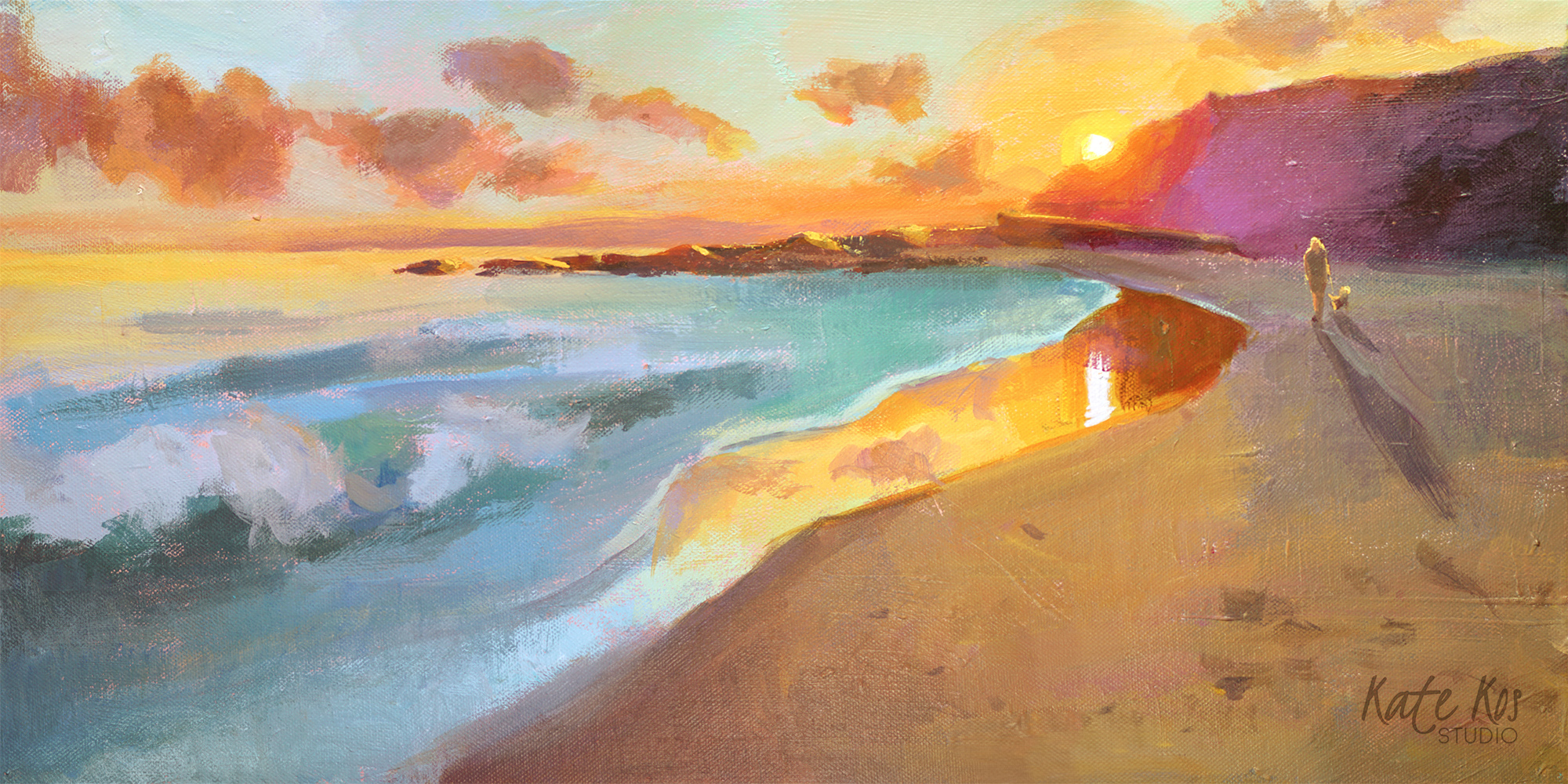 'Sunset Hues'
acrylic on deep edge canvas
60cm x 30cm
available