Couple of recent bluebell paintings
I started this painting on location in the woodland around Kiltennel Church and finished in the studio. There is only small batch of bluebells left. I love the flowers of wild garlic, but does it have to be so invasive?
Spring in the Woods, gouache on illustration board, 46cm x 24.5cm, sold
Spring in the Woods
gouache 46cm x 24.5cm
SOLD
This one is from Marlfield again, there is so much there to paint, but I kind of knew I have to paint these two old flower pots and bluebells the minute I saw them.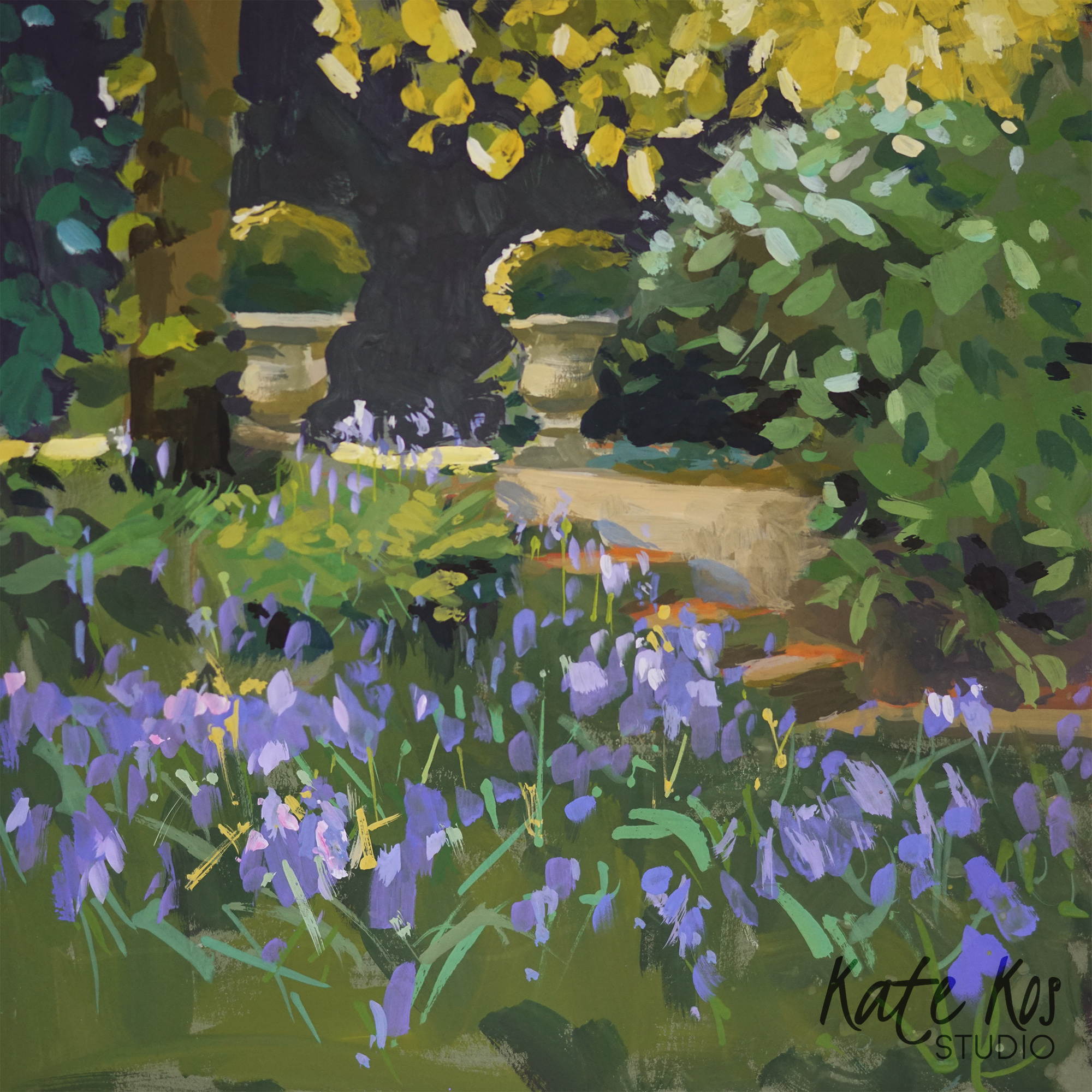 Meet Me Half Way
gouache 29cm x 29cm
available
If you are following my stories you know already that I've been painting this one for a long time. I think I did at least 10 sketches for it – I will try to compile them all together to show you the process behind this.