'Corners'
an exhibition of Gorey town paintings
All welcome!
Exhibition will continue until Saturday July 27th
during studio opening hours.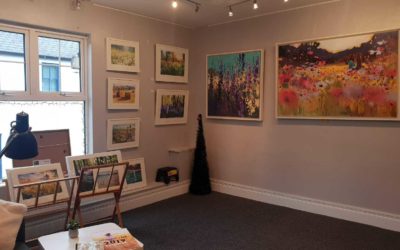 Studio Move It's 4 years since I decided to become a full time artist. At the time I needed to revamp my website and also design a logo. I went with Kate Kos Studio as I thought at the time that I'd soon be moving out of my spare bedroom to a brand new studio...